Winning Design

EMF + NORMA + PARETO / Norma: Jana Moravcová, Kristýna Zechmeisterová, Vanda Kotková, Anna Lochmanová, Alexandra Sypeňová, Jan Vacek; EMF landscape architects: Martí Franch Batllori, Carla Coromina‐Cabecera, Andrea Díaz‐Lacalle, Alexis Perrocheau, Carla Vilà‐Muñoz; Pareto Paysage: Héloïse Boujou, Simon Gabillard; cooperation: Kateřina Koňata Dolejšová (graphics, visual style), Jan Albert Šturma (ecology), Jan Hraba (HKR advokátní kancelář ‐ law), Lukáš Krejčí (Envicons – water management), Lukáš Makovský (urban economy), Michaela Vrbková (arts and crafts)

Contracting Authority

The Prague Institute of Planning and Development

Competition Type

Design Contest with Preselection, 2 phases

Results

26.4.2023

Status

Contract negotiation preparation

Prices and sketching fees

800.000 CZK - 500.000 CZK - 300.000 CZK + sketching fee 1x 200.000 CZK ; Phase 1: sketching fee 6x 350.000 CZK

Mandatory Electronic Tool
The Soutok project (Soutok = Confluence) aims at establishing of the Soutok Periurban Park and its viable existence, which will ensure the coordinated development of the territory in economic, ecological, cultural, and social terms.
The subject of the competition was a landscape-urban concept for the revitalization of the landscape of the confluence of the Vltava and Berounka rivers (approx. 1300 ha), including wider links with an emphasis on the landscape along the watercourses. The subject of the competition contained also a more detailed elaboration of four sub-areas.
From 13 applications, the jury selected six teams to develop proposals in the first phase of the competition:
4ct / Sendler / CIVITAS / NEUHÄUSL HUNAL
bauchplan ).(
Bureau B+B & gogolák+grasse
EMF + NORMA + PARETO
Mandaworks
Office Ou & Turenscape Company
In its first evaluation session, the jury selected 4 proposals, whose authors refined the designs based on the jury's recommendations and comments. They were awarded three prizes and one sketch prize.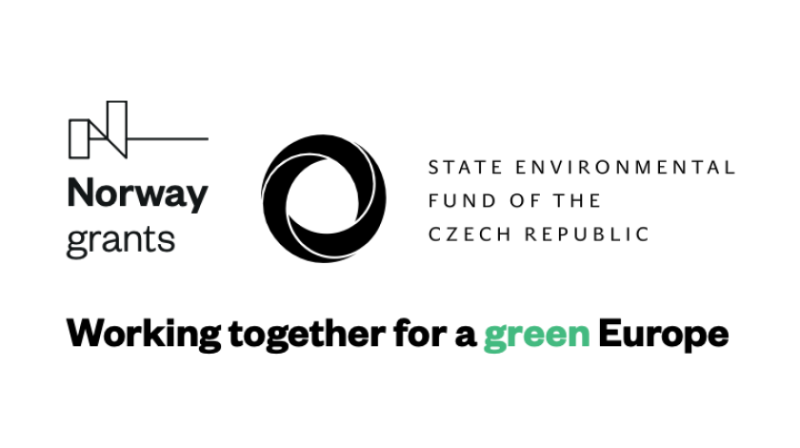 Jury
Michael Schwarze-Rodrian
Jury Chair
He is a German urban planner and landscape architect who, since the late 1980s, has planned and implemented the "Emscher Landschaftspark", a regional cooperation project to create a comprehensive park system in the Northern Ruhr area. Since 2012 he has been the EU representative in the Ruhr Regional Association (RVR), where his work focuses on the integration of spatial, environmental and economic strategies. Schwarze-Rodrian has extensive experience in project management and regional, inter-municipal and local moderation in the context of sustainable urban and regional development.
Jana Plamínková
Jury Vice-Chair
Representative of Prague and Deputy Mayor for Environment and Infrastructure.
Maike van Stiphout
She studied garden and landscape architecture at Wageningen University in the Netherlands and the Royal Melbourne Institute of Technology. She is co-founder of the landscape architecture practice DS landschapsarchitecten in Amsterdam. Since September 2014, she is also head of landscape architecture at the Academy of Architecture in Amsterdam. Her goal is to build a bridge not only between landscape architects, architects, ecology and biology experts, but also to the manufacturers of building materials. In 2019, she published a book called "First Guide to Nature Inclusive Design", in which she provides practical advice for city builders to create nature inclusive projects.
Teresa Pastor
She is the former coordinator of Fedenatur, the European Association of Suburban Parks, which was integrated into the EUROPARC federation in 2016. She is currently in charge of, among other things, the documentation of suburban parks or the coordination of several projects and programmes such as the European Charta for Sustainable Tourism in Protected Areas. She holds a PhD in biological sciences with a focus on species conservation and brings extensive knowledge in nature conservation and marine affairs to the EUROPARC Directorate.
Jana Tichá
Theorist and critic of architecture. She deals with modern and contemporary architectural work, especially in relation to nature and landscape. She is the editor-in-chief of the publishing house Zlatý řez and the magazine of the same name, focused on modern and contemporary architecture. She regularly publishes in the domestic and international professional press. Since 2013, as one of three independent experts of the Fundació Mies van der Rohe in Barcelona, she has been nominating buildings for the European Prize for Contemporary Architecture / Mies van der Rohe Award on behalf of the Czech Republic. She has been a teaching artist since 2003 at UMPRUM and since 2015 at the Institute of Theory and History of Architecture of the Czech Technical University.
Martin Rusina
He graduated in 2002 from the Faculty of Architecture at the Czech Technical University and a year later from the Academy of Fine Arts in Prague. In 1997 he completed an internship at Bauhaus-Universität Weimar. Between 1999 and 2008 he worked in the Prague office of DUM architekti and Chalupa architekti. Between 2008 and 2012 he worked as an independent architect with Marcela Steinbachová. Since 2013 he has had a joint office with Martin Frei. In 2015 he completed his doctoral studies at the Academy of Fine Arts in Prague.
Zuzana Vejvodová
Civil Engineer and Mayor of Prague - Zbraslav
Petr Kalina
Director of the Investment Department of the Prague City Hall
Martin Vanko
Councillor of the Municipal District of Prague - Lipence
She studied landscape and garden design at the Czech University of Life Sciences in Prague. She completed a one-year internship at Wacheningen University (NL) in Landscape Architecture and Planning. During her studies, she worked on projects and happenings focused on public space in cities within the K světu association. Later she worked externally with IPR Prague. Since 2015 she has been working at the Dresden-based studio Rehwaldt Landscape Architects (D). Since 2017 she has been managing its Prague office. In 2018, she co-created the Ecosystem Services Master Plan for the suburban park Soutok.
Milota Sidorová
alternate
Urban planner and author in the service of a just city. She studied landscape architecture and is now the Director of the Office of Participatory Planning at the Municipal Institute Bratislava (MIB). Her goal is to fine-tune non-governmental, public and private projects in Central and Eastern Europe. She wants good urban projects to be more strategic, more equitable, better argued.
He is a Czech historian of cultural and religious history of the Middle Ages and early modern period, philosopher, editor and publicist. He focuses on the issues of national messianism and European identity. In 2008, he founded and coordinates Collegium Europaeum - Research Group for the History of European Thought at the Faculty of Arts of Charles University & Faculty of Arts of the CAS in Prague. In 2015, he habilitated at Charles University in Czech history and was appointed Associate Professor, and was also elected among the fellows of the Centre for Medieval Studies of the CAS and Charles University.
Architect and urban planner. Representative of the capital. Prague for the United Forces for Prague group and 1st Deputy Mayor for Spatial Development and Master Plan.
Deputy Director of the Prague City Hall for the section of decision-making on the territory
Mayor of Černošice and Vice-Chairman of the Association of Municipalities of the Lower Berounka Region
Marek Zděradička
alternate
Deputy Director of the Institute of Planning and Development of the Capital City of Prague for professional activities - authorized engineer for transport constructions.